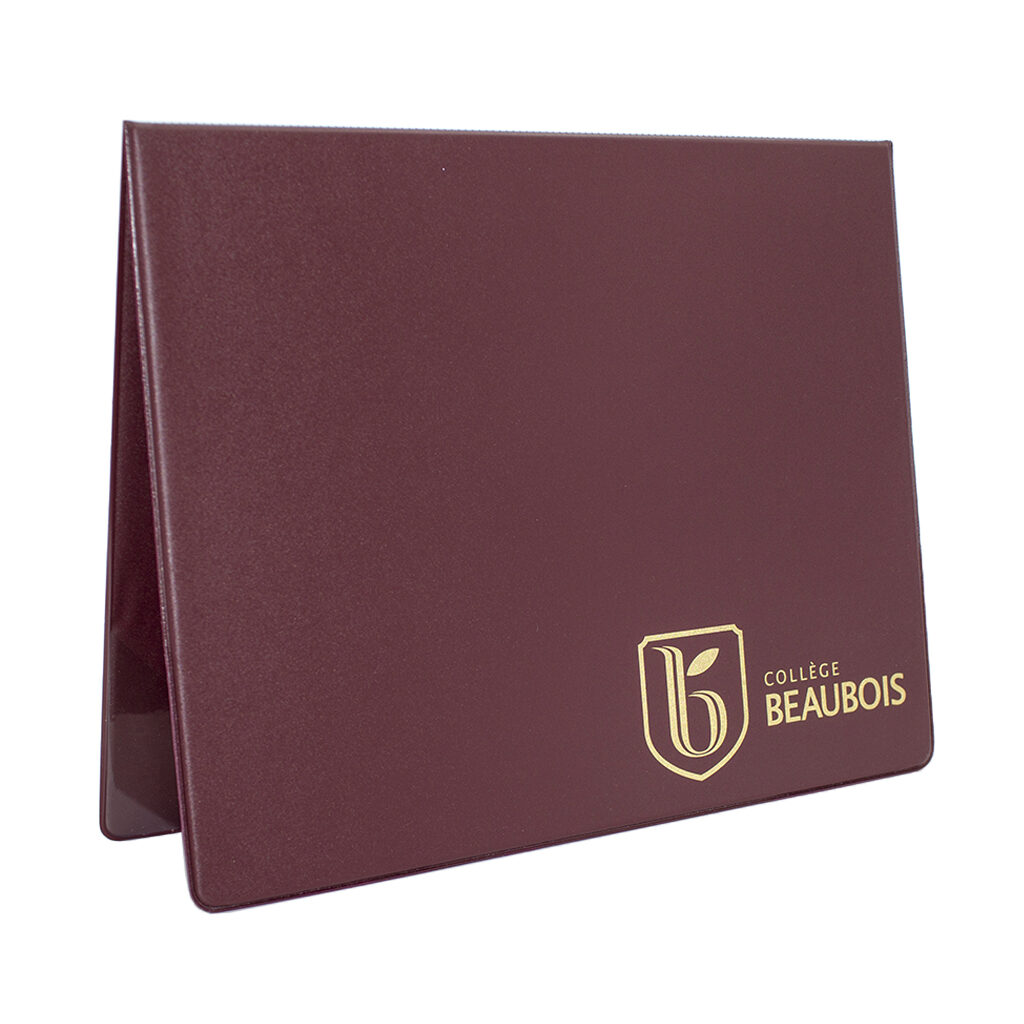 A huge variety of Diploma holder models
Our Diploma Plus division offers a wide selection of leatherette or vinyl diploma holders, which you can customize with the options of your choice, such as top opening or right to left opening, metal corners, inner pockets, etc. Further customization is possible by adding an educational institution's logo by means embossing, silkscreen printing or hot stamping.
Leatherette Diploma holders
Elegant and timeless in appearance, our leatherette diploma holders are unmatched when it comes to showcasing the result of many efforts! Personalize these with a company logo by means of hot stamping, silkscreen printing or embossing. Add an extra touch of sophistication with metallic corners.
Available in various sizes, our vinyl diploma holders are durable and able to last for years. You can opt for a right-to-left or top-to-bottom opening design and add a logo by means of silkscreen printing or hot stamping. Your choice of 4 or 8 inner corners enables one or two diplomas to be held. Other standard and custom option are also available.